Takidashi Tori Shoyu Ramen
Traditional shoyu tare sauce enhances the light flavor!
Savory soy sauce, mild taste of chicken oil and gara broth enhance the flavor of wheat germ noodles.
Shoyu
Hot
Clear chicken broth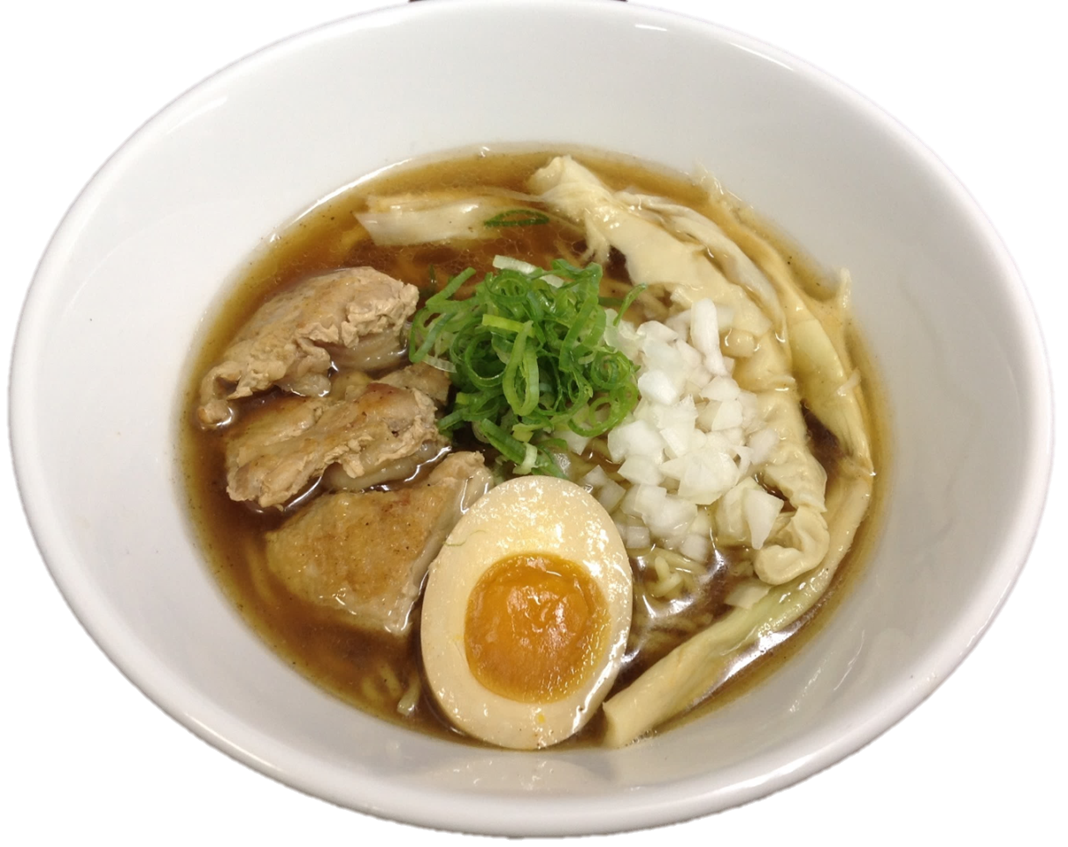 Ingredients
1Tama (a portion of noodles)
Green onion(chopped)

15g
Hosaki Menma

2piece
Chicken soup

360cc
Onion

20g
Seasoned egg 1/2

1Piece
Quick-cooking Zangi (Hokkaido fried chicken) sliced

2Piece
Preparation
Quick-cooking Zangi (Hokkaido fried chicken) should be cut in half so that the surface is visible. (2 pieces)

Cut green onions and onions. Soak onions in cold water for 10 minutes and dry.

How to make
Boil noodles (about 1 minute and 30 seconds)

Heat a pot and add the prepared Quick-cooking Zangi and brown on both sides. Add 360cc of chicken broth soup, 36cc of Mukashi-fu Ramen Tare and stir a bit. Then add 10cc of Shiretoko Chi-yu and let boil.

Place boiled noodles in donburi bowl and add boiled soup from ②, quick-cook zangi, Hosaki menma, chopped onions, seasoned egg, and green onions for garnish and dish is complete.

Products used in the recipe