Hokkaido Haruyokoi Shio Ramen
Enjoy the rich kelp lard flavor with noodles made from 100% Haruyokoi flour!
The light soup made with konbu enhances the delicate taste .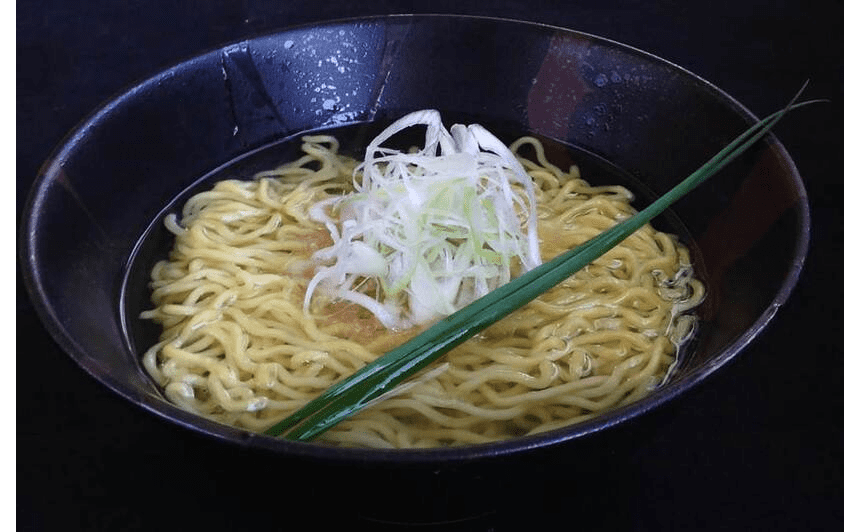 Ingredients
1Tama (a portion of noodles)
Green onion(diagonal cut)

20g
Green onion(green part)

2g
Konbu Lard

30cc
Dried salmon flakes

2g
Preparation
[How to make konbu lard] 1. Add 10 grams of Rausu konbu to 200 cc of lard, and heat on low for 15 minutes. Be careful not to burn the lard.

Afterwards, take out the konbu and it is done.

How to make
Boil noodles

In a donburi bowl, add Shiretoko shio tare, konbu lard, hot soup stock and mix well.

Place noodles in a donburi bowl, add toppings and dish is complete.

Products used in the recipe