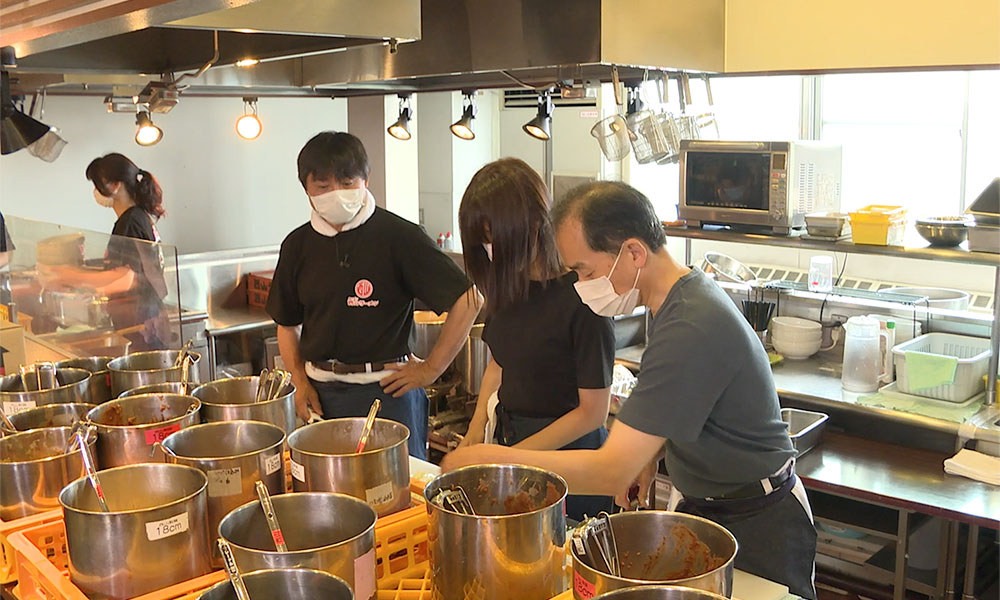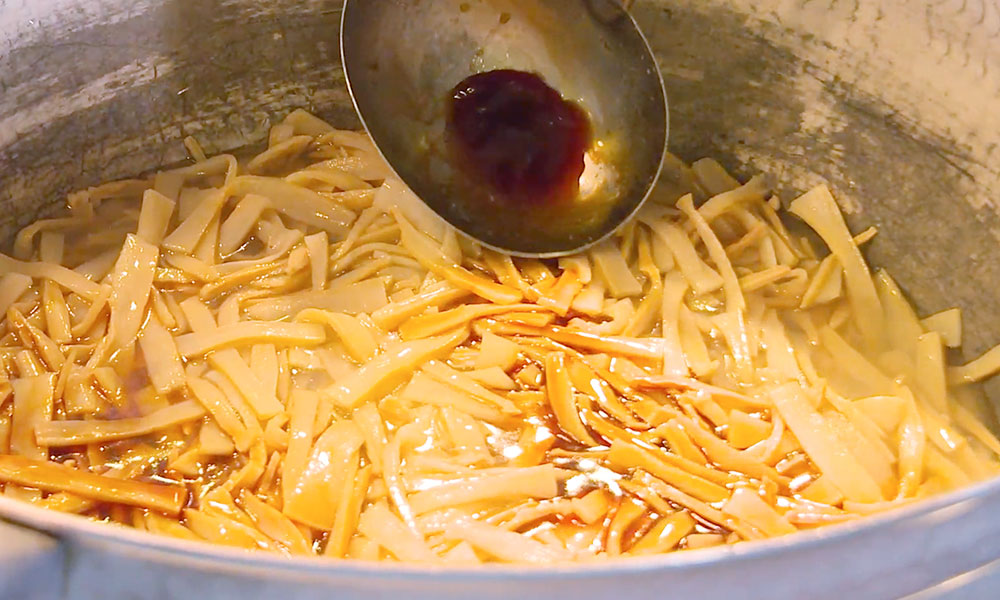 Schedule for cooking training
Period of the training

Experienced staff member will guide and assist you one-on-one for two days. You will learn the soul, the basic knowledge, and the skills of Sapporo Ramen.
Place for training

Presentation room fully equipped with basic kitchen equipment.
Participants

Those who are planning to open a ramen shop
Products used

Nishiyama's noodles, tare sauce, seasoning oil
Contents

Working together on food preparation and learning cooking method.Proposals for noodles and tare sauce upon request.
Fee

Free-on the condition that you will use our noodles in your shop. Please bear the actual expense for the ingredients used in the training.
※The cost of air tickets and hotels shall be borne by participants.
※For the training outside the presentation room in HQ, please bear the travel and accommodation expenses of our staff member.
Place for training
Place for training: Presentation room

〒003-8701
Minami 1-1,16 chome, Heiwa-dori, Shiroishi-ku, Sapporo
TEL:011-863-1331/FAX:011-863-6338
Parking
E-mail:
Video: Business establishment support
Voice of ramen shop owners who have participated in our cooking training.