Atsu Wonton Kawa Iri Yatai Shoyu Aji
Deliciously smooth texture!
Enjoy the characteristic texture of wonton wrappers.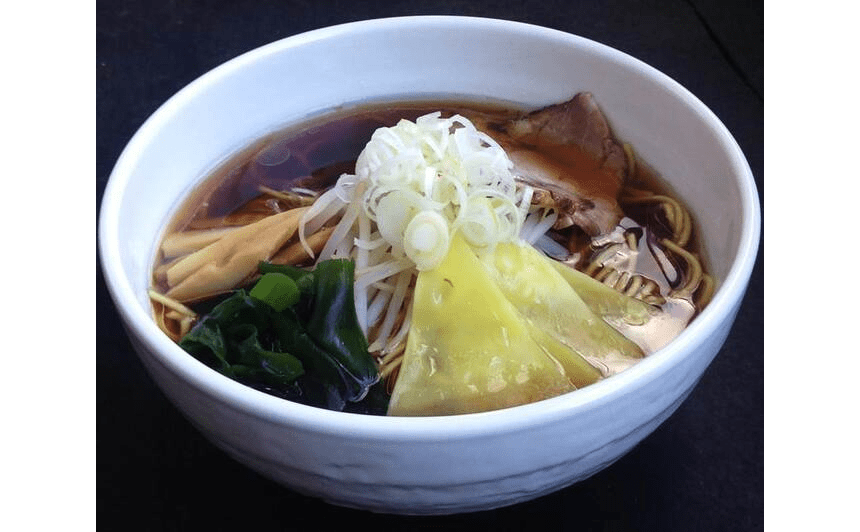 Ingredients
1Tama (a portion of noodles)
Green onion(chopped)

20g
Char siu(shoulder)

1piece
Nishiyama Ajitsuke Hosotake

15g
Gara Soup

360cc
Wakame seaweed

20g
Ramen sheet

1Piece
Boiled beansprouts

50g
Preparation
Make two diagonal cuts on the ramen sheet to make 4 triangle wonton pieces. *The sheet can be cut in different ways for a varied texture.

How to make
Boil noodles and ramen sheet (1 1/2 minutes).

In a donburi bowl, add Shiro label shoyu tare, Koku dashi lard, and 360cc of soup stock.

Add noodles to ②.

Add toppings and dish is complete.

Products used in the recipe