Gokuuma Shoyu Ramen
Try it once, you can't forget this tasty shoyu flavor!
Super exquisite and delicious soy sauce ramen with concentrated flavors of pork, chicken, shellfish and kelp! The crisp, thin bamboo shoots add accent to the overall taste!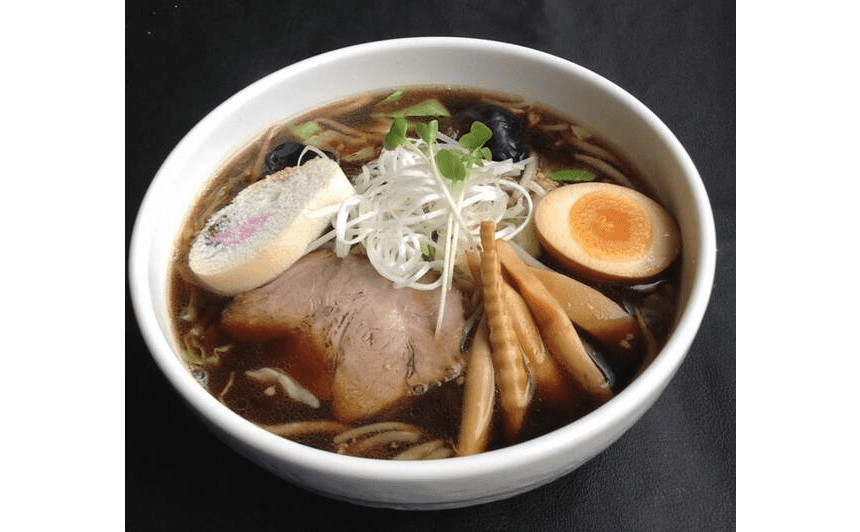 Ingredients
1Tama (a portion of noodles)
Green onion(white part, thinly sliced)

10g
Char siu(shoulder)

1piece
Nishiyama Ajitsuke Hosotake

5Piece
Gara Soup

400cc
Onion

10g
Bean sprouts

50g
Minced pork

30g
Wood ear mushroom

10g
Seasoned egg 1/2

1Piece
Cabbage

20g
Radish sprouts

As needed
Dried seitan stick

1cut
How to make
Boil noodles

Heat a chinese wok and add lard, saute ground pork, sliced onions, wood ear mushrooms, cabbage, and bean sprouts, then pour 400cc of gara soup.

Scoop tare in a Chinese ladle and dissolve into the soup from ② and bring to a boil. Then turn down the heat.

Place noodles in a donburi bowl, pour soup from ②, and arrange vegetables.

Garnish with ingredients and dish is complete.

Products used in the recipe