Wafu Shoyu Ramen
A vintage-style bowl!
Traditional ramen sauce blended with a Shiretoko savory sauce to reproduce the traditional flavor.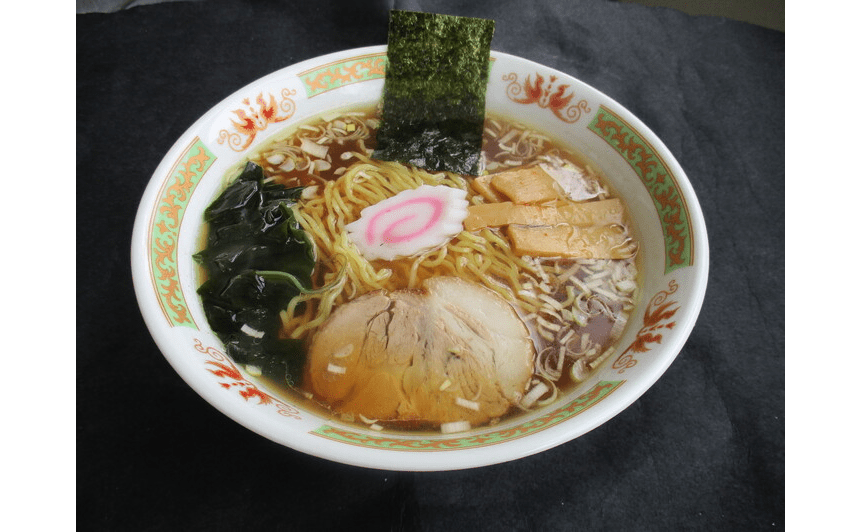 Ingredients
1Tama (a portion of noodles)
Spring onion

10g
Char siu(shoulder)

1piece
Menma

20g
Gara Soup

400cc
Seaweed 1/8

1piece
Wakame seaweed

10g
Naruto fish cake

1piece
How to make
Boil noodles
In a donburi bowl, add 50cc of blended tare, 10cc of Wafu Chomi-yu, 10g of chopped green onions, and 400cc of soup stock and stir well.
Place boiled noodles in ②.
Top with 10g of seaweed, 20g of bamboo shoots, 1 slice of char siu, one naruto fish cake, and one sheet of dried seaweed and dish is complete.
Products used in the recipe