Gyusuki Shoyu Ramen
A bowl to reward yourself at the end of the year!
A luxurious dish made from a combination of sukiyaki and ramen.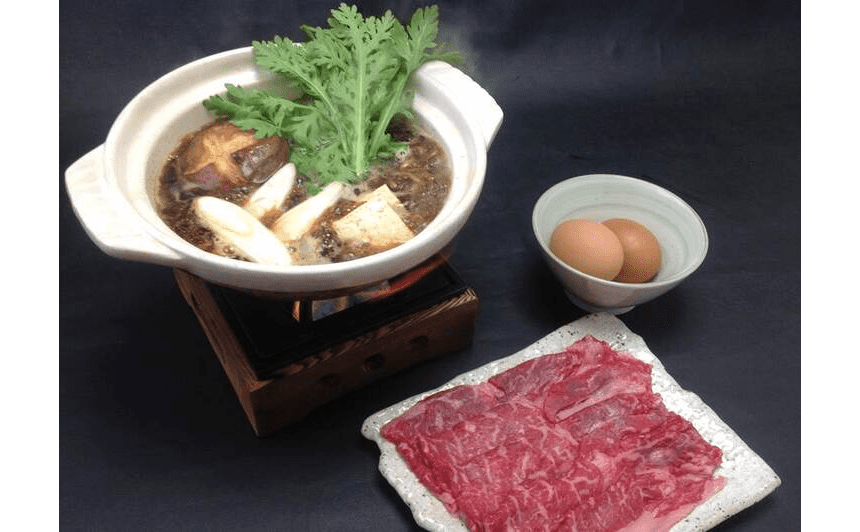 Ingredients
1613 Custom-made Ramen 140g×5

1Tama (a portion of noodles)
Gara Soup

400cc
Green onion(diagonal cut)

20g
Beef(Hokkaido beef shoulder loin)

150g
Shiitake mushroom (super large)

1Piece
Crown daisy

10g
Grilled Tofu

1/6cut
Raw Eeg(Yodoran Hikari)

2Piece
Preparation
When an order is placed by a customer, prepare the table with a portable stove, egg, and beef.

How to make
Boil noodles

Heat a chinese wok, add seasoning oil, green onions, and tofu and saute, then add 400cc of soup, shoyu tare, shiitake mushrooms, crown daisy and heat.

Heat a earthen pot and add noodles from ① and soup from ②, and arrange ingredients.

Once the mixture is boiled, take it to the portable stove at the customer's table and turn on the heat.

Customers will cook the meat in the boiled soup.

Products used in the recipe