Ume Soba Tsukemen
Delicious fish umami meets the fresh taste of plum!
Get a taste of spring with this light and refreshing pickled plum soba served with a fish-based dipping sauce.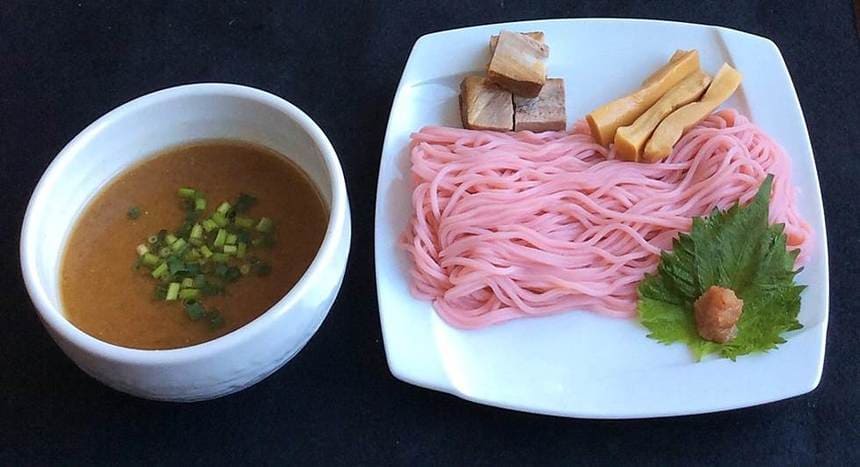 Ingredients
1Tama (a portion of noodles)
Green onion(green part)

15g
Char siu(dice cut)

30g
Tanzaku Futogiri Menma

3Piece
Gara Soup

260cc
Oba leaf

1Piece
Plum without seeds

1Piece
How to make
Boil ume soba (90 sec).

Rinse boiled noodles in water, chill, and place on serving dish.

In a small bowl, mix tare, lard, and soup, and garnish with green onions.

Add toppings and dish is complete.

Products used in the recipe