Buta Suta Mazesoba
Classical combination for mazesoba!
Stamina soupless ramen. The natural spiciness of kimchi and aromatic vegetables bring out the deliciousness of pork. A dish power-packed with energy!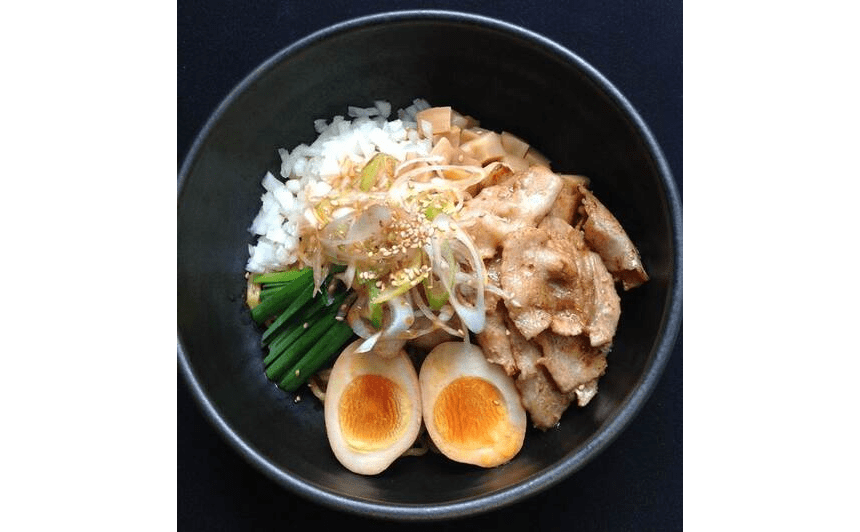 Ingredients
1Tama (a portion of noodles)
40cc
Green onion(diagonal cut)

10g
Seasoned egg 1/2

2Piece
Toasted sesame

3g
Pork rib slice

100g
Chinese chive

5g
Thick bamboo shoots(dice cut)

30g
Onion (chopped)

30g
Preparation
Mix the sauce ramen tare and kimchi mix.

How to make
Boil noodles (2 min).

Cut large strips of pork rib and fry, then season with char siu broth.

Place boiled noodles in a donburi bowl, and add half of the prepared exclusive sauce and toss well.

Arrange prepared ingredients onto the dish in ③, pour exclusive sauce and dish is complete.

Products used in the recipe