Taiwan Mazesoba
The perfect combination of thick noodles and sauce!
A voluminous dish to boost energy known as a signature dish of Nagoya!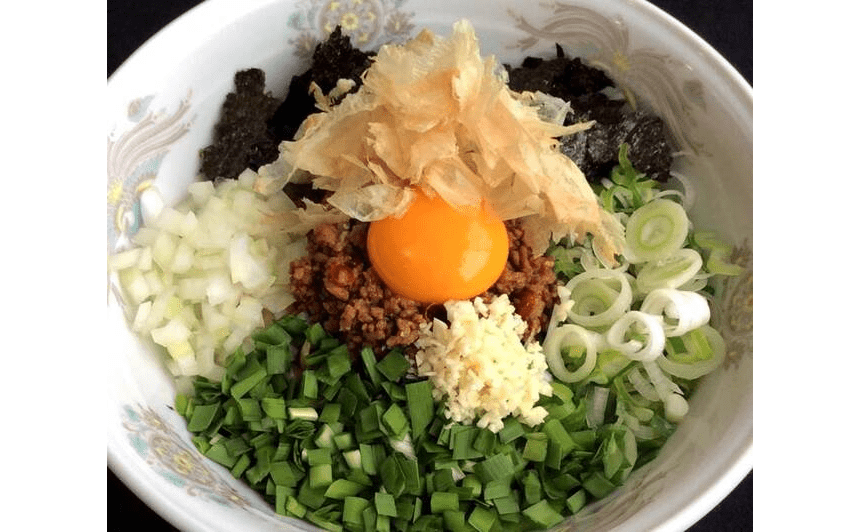 Ingredients
1Tama (a portion of noodles)
AD-136 Wakou Rajan Men Tare

30cc
Green onion(chopped)

40g
Salad oil

20cc
Onion

20g
Minced pork

100g
Round sliced chili pepper

0.2g
Chinese chive

20g
Chopped garlic

5g
Grilled Nori seaweed (whole)

1/2piece
Egg yolk

1Piece
Dried salmon flakes

2g
Preparation
In a frying pan, saute ground pork and season with Rajan men tare, and chili cut in round slices to make a seasoned ground pork topping.

How to make
In a donburi bowl add Gyokai Noko Tare, vegetable oil (sunflower oil).

Boil noodles (3 1/2 minutes)

Place boiled noodles in a donburi bowl and toss well with tare.

Garnish with seasoned ground meat and other ingredients.

Add egg yolk and bonito flakes on top of ground meat and dish is complete.

Products used in the recipe