Nishiyama no Ta-ru Men Shio Aji
Delicious fluffy egg soup!
The most suitable for winter, "Tarumen" is a piping-hot bowl of ramen with fluffy eggs.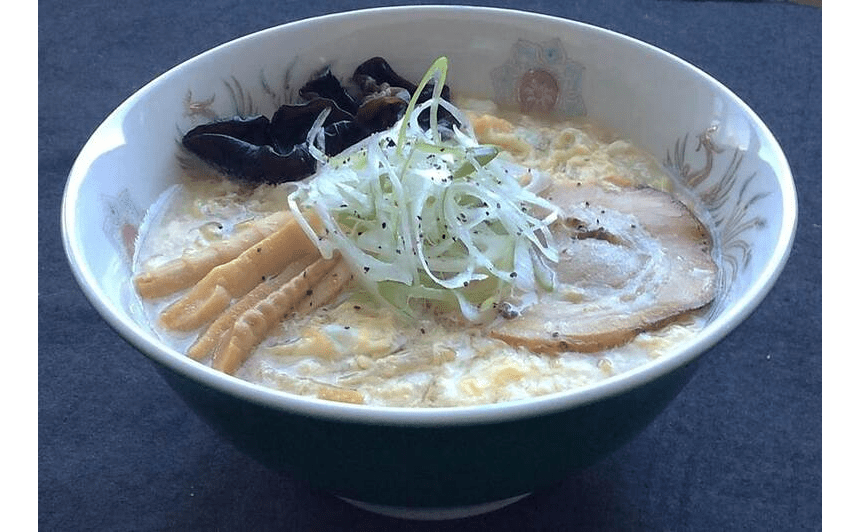 Ingredients
1Tama (a portion of noodles)
Green onion(diagonal cut)

20g
Char siu(rib)

1Piece
Gara Soup

400cc
Grated garlic

As needed
Wood ear mushroom

10g
Thin bamboo shoots

5Piece
Coarse pepper

A little amount
Ginger (shredded)

10g
Sesame Oil

20cc
Beaten egg

1Piece
Potato Starch (1 portion of potato starch for 2 of water)

20cc
How to make
Pour 20 cc of sesame oil in a frying pan and heat. Add ginger and garlic and saute before adding 360 cc of soup stock, and 9g of shio tare.

Boil noodles (1 - 1 1/2 minutes)

Turn the heat off of ①, and add dissolved starch mixture to thicken, and add beaten egg.

Add boiled noodles to donburi bowl and pour heated soup over the noodles.

Top with ingredients and dish is complete.

Products used in the recipe