Creamy Matcha Ton Shio Ramen
Matcha espuma is the peculiarity of this ramen!
Enjoy thick savory shio tare sauce and matcha espuma.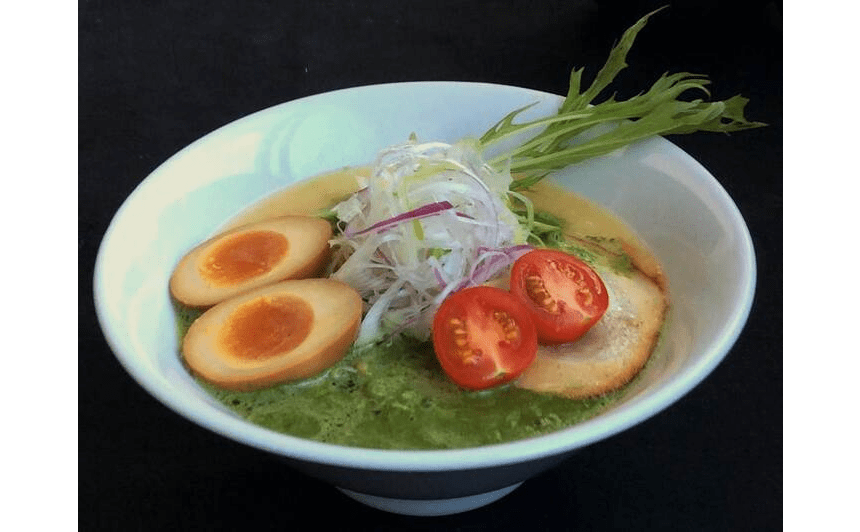 Ingredients
1Tama (a portion of noodles)
Green onion(diagonal cut)

20g
Char siu(rib)

1Piece
Gara Soup

360cc
Seasoned egg 1/2

2Piece
Red Onion

10g
Matcha espuma

60cc
Potherb mustard

3Piece
Mini Tomato

1Piece
Preparation
[How to make Matcha Espuma] 1. add 5 teaspoons of matcha tea powder to 300 cc of hot water.

Whip 150 cc of egg whites until peaks form, add ①, and mix more.

Place in designated bottle from ②, add CO₂, and let sit for 20 minutes until done.

How to make
Boil noodles

Pour 360cc of soup stock in a pot and add shio tare and bring to a boil. Then turn down the heat,

Place noodles in donburi bowl and add soup from ②.

Garnish with espuma and toppings and dish is complete.

Products used in the recipe