Mala Ramen Shio
For spicy food lovers, it's just irresistible!
Spicy mala beef made with green and red Sichuan pepper, and chili pepper is the key to great taste! Enjoy it!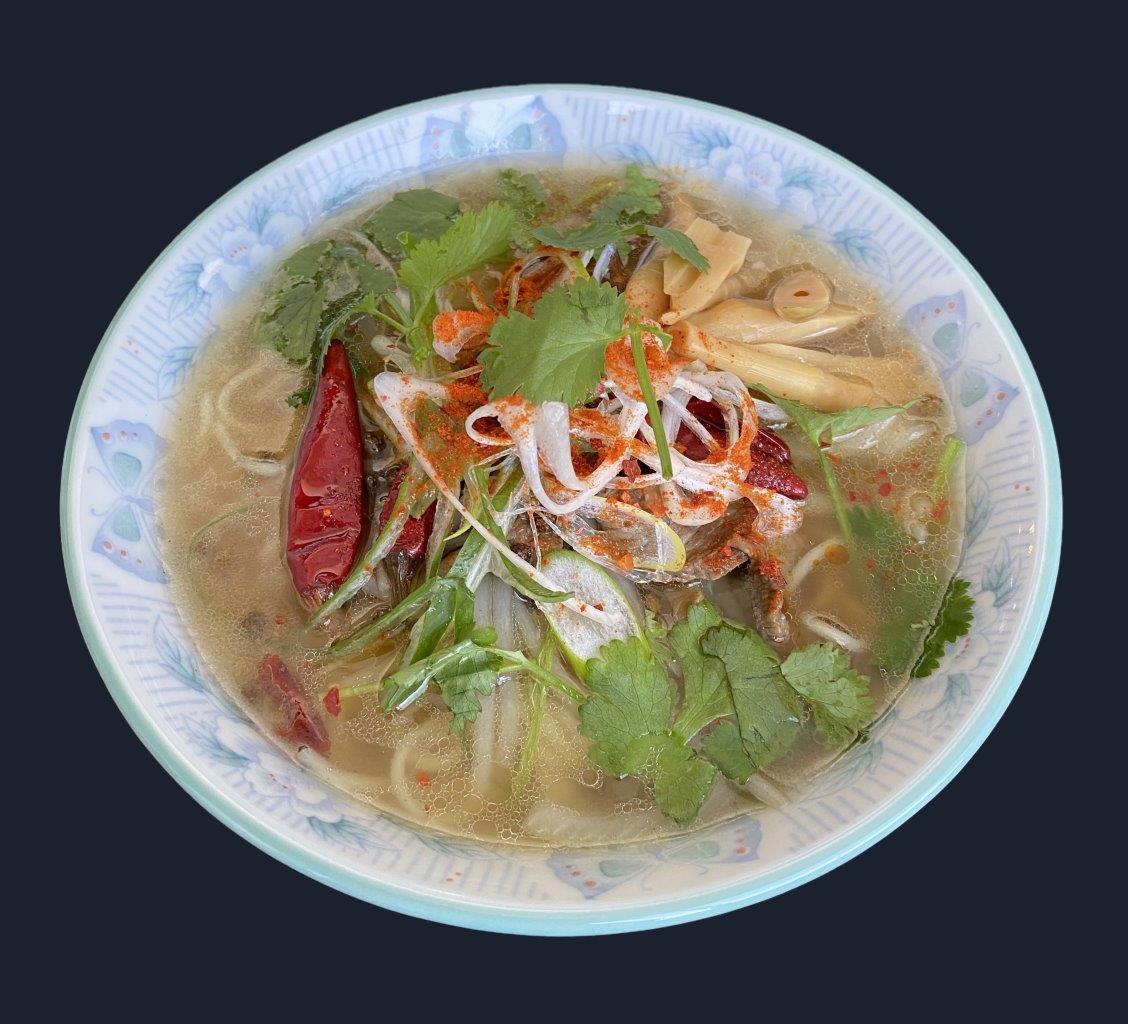 Ingredients
1Tama (a portion of noodles)
2.5cc
Green onion(diagonal cut)

15g
Nishiyama Ajitsuke Hosotake

15g
Gara Soup

400cc
Lard

20cc
Bean sprouts

40g
Onion

15g
Coriander

5g
Mala Beef

32g
Preparation
Make mala beef (see recipe on separate page)
How to make
Boil noodles (3 minutes)
In a hot wok, add 20g of lard, 40g of bean sprouts, 15g of onions, 32g of mala beef and saute. When cooked add 400cc of soup stock and designated amount of tare and stir. Bring to a boil.
Pour soup from ② into a donburi bowl and add boiled noodles and sauteed vegetables and mala beef.
Top with 15g of green onions sliced diagonally, 15g of seasoned bamboo shoots, and 5g of coriander. Sprinkle 2.5cc of spice powder and dish is complete.
Products used in the recipe