Mala Hiyashi Tantanmen
The perfect presentation of Asian flavor
Chilled tantanmen topped with mala beef. Extra spicy taste will make you hungry!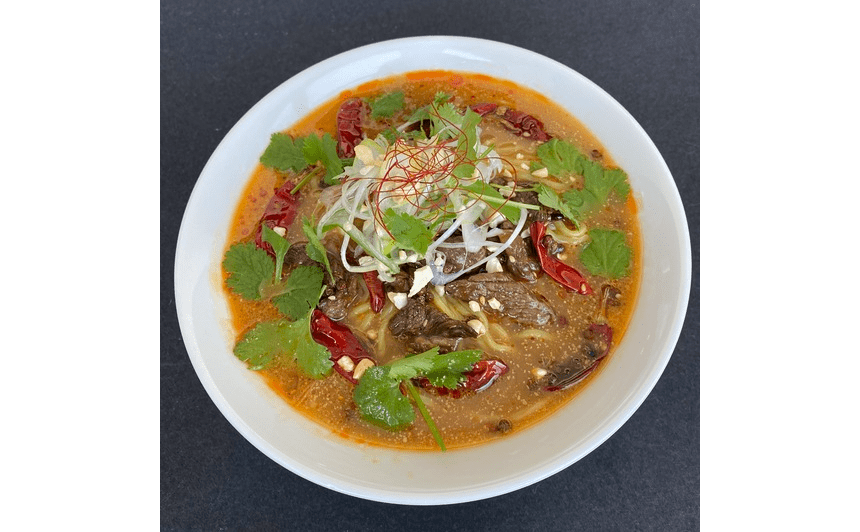 Ingredients
0892 Custom-made Ramen 140g×36

1Tama (a portion of noodles)
Green onion(diagonal cut)

15g
Coriander

5g
Mala Beef

32g
Chili threads

As needed
Crushed Cashew Nuts

5g
Cold water

300cc
Preparation
Make mala beef (see recipe on separate page)
How to make
Boil noodles (4 minutes)
In a donburi bowl, add 50cc of Nishiyama Tantanmen no moto, 30cc of Nishiyama vege shoyu gin, and 300cc of cold water and stir well.
Rinse boiled noodles in cold water and drain.
Place noodles that were chilled in cold water into ②. Add 32g of mala beef, 15g of green onions sliced diagonally, 5g of coriander, and crushed cashew nuts. Add a pinch of chili threads as a finish.
Products used in the recipe