Shirogoma Tantanmen
Sweetness of hand kneaded noodle is great to make tantanmen.
Rich white sesame flavor and Sichuan pepper scent will make you hungry.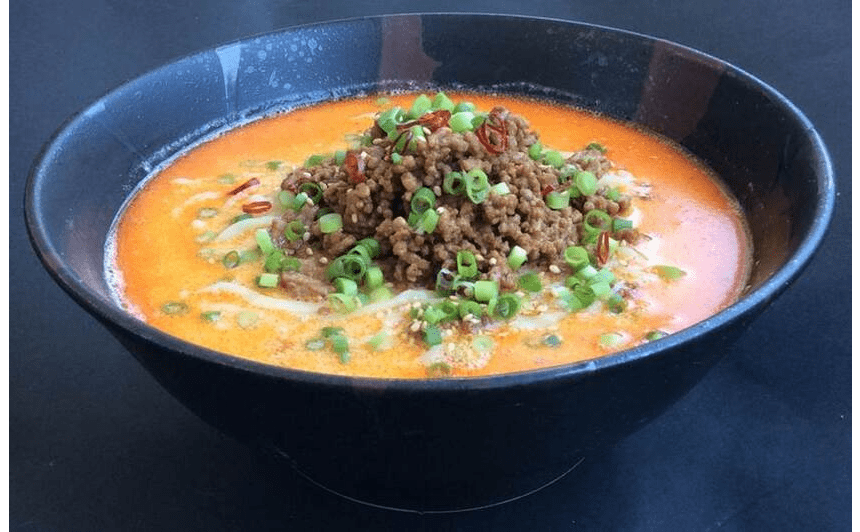 Ingredients
1Tama (a portion of noodles)
Green onion(green part)

10g
Gara Soup

360cc
Minced pork

60g
Toasted sesame

As needed
Sesame paste

50cc
Chili Oil

20cc
Vinegar

2.5cc
Sichuan Pepper (powder)*crushed

0.1g
Round sliced chili pepper

As needed
Sichuan Pepper (grain) *grind with a mill

0.2g
Preparation
Saute 500 grams of minced meat.

Once heated, add 40cc of Tenmenjan, 20cc of shoyu tare sauce, and 10g of grated ginger and saute until done.

How to make
Boil noodles

In a donburi bowl, add tare, sesame paste, chili oil, vinegar, and Sichuan pepper (powdered, corn).

Once the noodles are boiled, add soup stock to mixture from ②, and noodles and toss well.

Once the sesame paste is melted, arrange noodles and top with sauteed ground meat.

Finally add green onions, sesame, and round-sliced chili peppers and dish is done.

Products used in the recipe