Shiru Nashi Tantan Men
The sweetness of noodles matches perfectly with the spicy sauce!
The sweetness of hand-kneaded noodles and the spicy soup with sesame flavor are superb combination.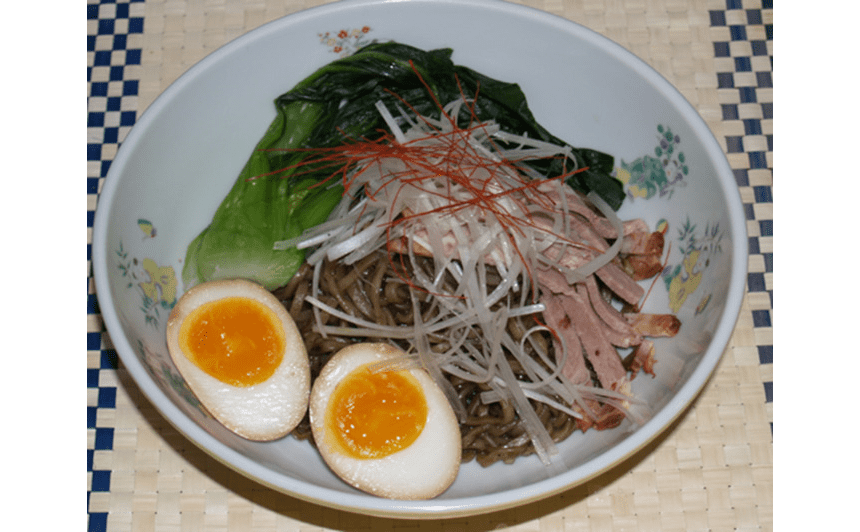 Ingredients
1Tama (a portion of noodles)
Nishiyama Karami Funmatsu

0.3g
Green onion(diagonal cut)

15g
Char siu(shaved)

20g
Gara Soup

60cc
Seasoned egg 1/2

1Piece
Wakou Masamune Tantanmen no Tare

60cc
Cashew Nuts

5g
Chopped Red Onion

10g
Japanese mustard spinach

1Piece
Chili Oil

10cc
How to make
Boil noodles (2 min).

In a pot, add soup and tare, and let boil once, determining the timing of when the noodles are boiled, and pour into a plate.

Arrange boiled noodles on a plate.

Garnish with chopped char siu and red onion, green onions sliced diagonally, and sprinkle cashew nuts and karami funmatsu over.

Top with blanched mustard spinach and seasoned egg.

Drizzle chili oil over the top and the dish is complete.

Products used in the recipe