Salad Ramen
Sesame mayonnaise soup enhances the deliciousness of this ramen salad!
Dish made with sesame-mayonnaise soup for fresh ramen salads originally from Hokkaido.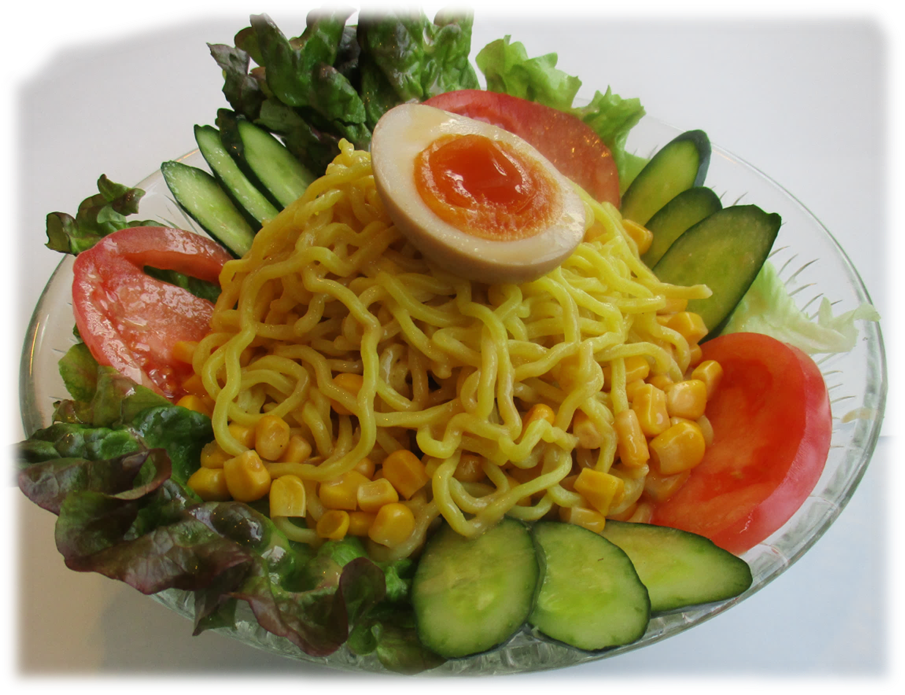 Ingredients
1Tama (a portion of noodles)
Wakou Reidore Gomamayo Soup

60cc
Seasoned egg 1/2

1Piece
Corn

20g
Sunny lettuce

30g
Sliced cucumber

9Piece
Sliced Tomato

3Piece
How to make
Boil noodles
Rinse boiled noodles in cold water and place on serving dish.
Garnish with sunny lettuce, cucumber, tomato, corn, and seasoned egg.
Pour 60cc of Reidore gomamayo soup over the top and dish is complete.
Products used in the recipe