Herbs Yasai Ramen salad
For vegetable lovers, it's just irresistible!
The scent of herbs adds an exotic flavor to this ramen salad.
Summer
Variety
Cold
Soup-less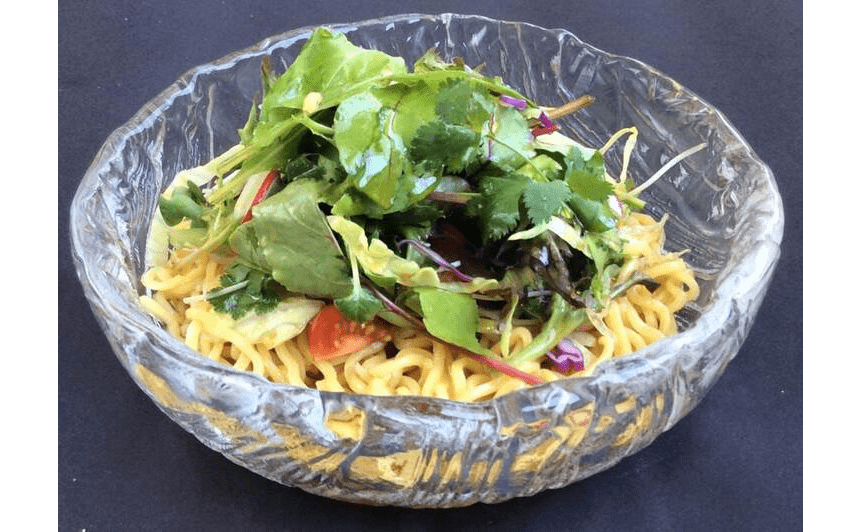 Ingredients
1Tama (a portion of noodles)
Olive oil

20cc
Red Cabbage

5g
Coriander

2g
Radish sprouts

5g
Rocket

5g
Baby Leaf

10g
Lettuce

10g
Basil

2g
Mini Tomato

2piece
Radish

1Piece
Preparation
Chilled soup: (1 (25cc)portion of water for 2(50cc) of soup)

How to make
Boil noodles (about 3 minutes)

In a bowl, add tare and pure olive oil.

Put all of the vegetables in a separate bowl and lightly toss.

Place boiled and rinsed noodles and vegetables from ③ to the bowl in ②, and toss well.

Take the noodles out of the bowl and place in a serving dish. Top noodles with vegetables.

Pour the remaining chilled sauce over the top, and drizzle olive oil over for a finishing touch.

Products used in the recipe