Tappuri Yasai no Reisei Gomaae Men
For vegetable lovers, it's just irresistible!
Not meant for those who do not like vegetables!
Summer
Variety
Cold
Soup-less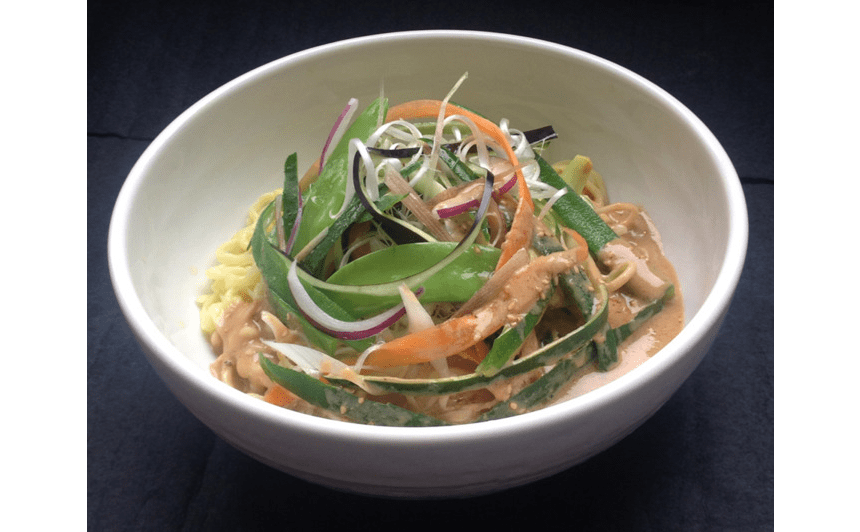 Ingredients
1673 Temomi Men 160g×5

1Tama (a portion of noodles)
Wakou Reidore Gomamayo Soup

36cc
Green onion(diagonal cut)

20g
Olive oil

20cc
Toasted sesame

One teaspoon
Zucchini

20g
Carrot

10g
Red Onion

10g
Eggplant

10g
Okra

1piece
Snow peas

2Piece
Myoga ginger

5g
Preparation
Mix [tare], 36 cc of chilled sesame mayonnaise dressing, 40 cc of Tantanmen no moto, and a teaspoon of roasted sesame.

How to make
Boil hand-kneaded noodles and cool in cold water.

Saute shaved summer vegetables in 20cc of olive oil.

Place noodles in a donburi bowl.

Place vegetables from ② in a swirl on the plate, pour the sauce over the vegetables and dish is complete.

Products used in the recipe