Tappuri Yasai no Zaru Ramen
Cold ramen with beautiful spring vegetables.
Made with plenty of fresh veggies. Enjoy this dish with light dipping sauce.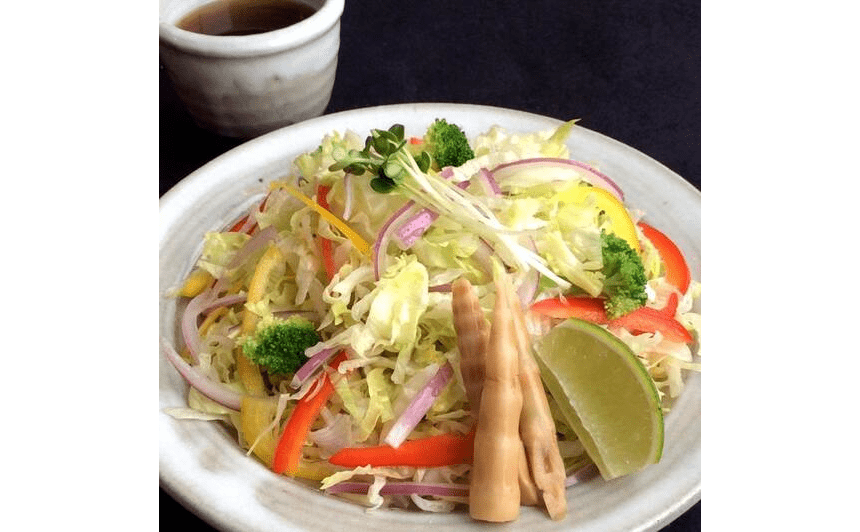 Ingredients
0892 Custom-made Ramen 140g×36

1玉
Nishiyama Ajitsuke Hosotake

3Piece
Dipping broth

150cc
Lime

1/8Piece
Radish sprouts

2g
Lettuce

70g
Sliced Red Onion

25g
Broccoli

20g
Paprika(red)

15g
Paprika(yellow)

15g
Preparation
[Dipping soup, and prep for vegetable toppings] 1. Dilute Kaori noodle sauce with water and chill. (five fold) For a more rich taste, dilute the sauce with chilled bonito broth instead of water.

Lightly toss the vegetables toppings you will use for the day in a bowl, and separate into individual servings for convenience.

How to make
Boil noodles for 3 minutes, the cool in cold water and place on serving dish.

Take ingredients prepared beforehand out of package, and put over the dish.

Add seasoned bamboo shoots, lime, and radish sprouts for topping and dish is complete.