Shoyu Ankake Ramen
Perfect for warming up on a cold winter day!
The hot starchy sauce warms both body and soul! The menu presents the delicious taste of Nishiyama noodles.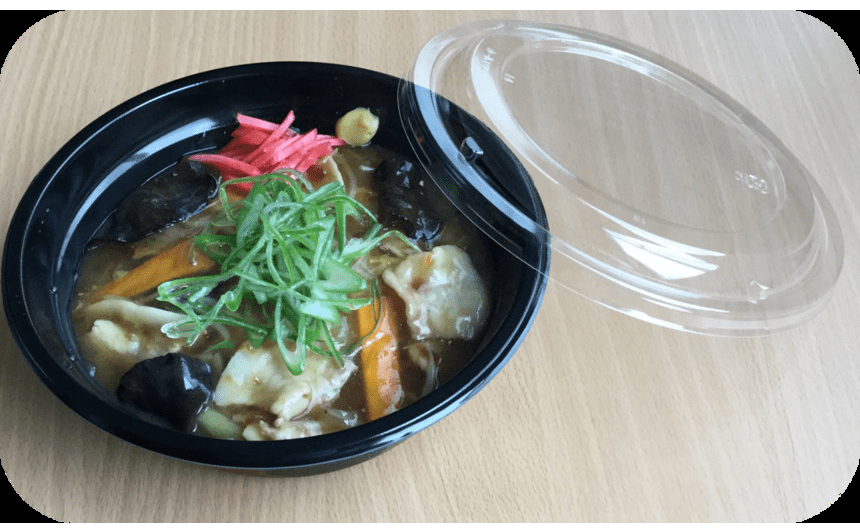 Ingredients
1Tama (a portion of noodles)
40cc
Gara Soup

300cc
Salad oil

20cc
Onion

20g
Bean sprouts

50g
Chinese cabbage

50g
Wood ear mushroom

20g
Pork rib

30g
Carrot

10g
Green onion(green part, thinly sliced)

15g
Pickled red ginger

As needed
Mustard paste

As needed
How to make
Boil noodles
In a wok, heat 20cc of vegetable oil, 30g of pork rib slice and heat. When cooked, add 50g of chinese cabbage, 30g of bean sprouts, 20g of onions, 10g of carrots, 20g of wood ear mushroom and heat. Then add 300cc of soup stock and 40cc of Ankake no moto and stir well. Bring to a boil.
Place boiled noodles in a donburi bowl and pour ②.
Top with thin-sliced green onions, pickled red ginger, and mustard paste and dish is complete.
Products used in the recipe