Ebi ShioTonkotsu Ramen
The combination of shrimp and pork bones enhances the flavor of shrimps!
Nishiyama rich shio tare sauce blended with tonkotsu soup rich in shrimp flavor.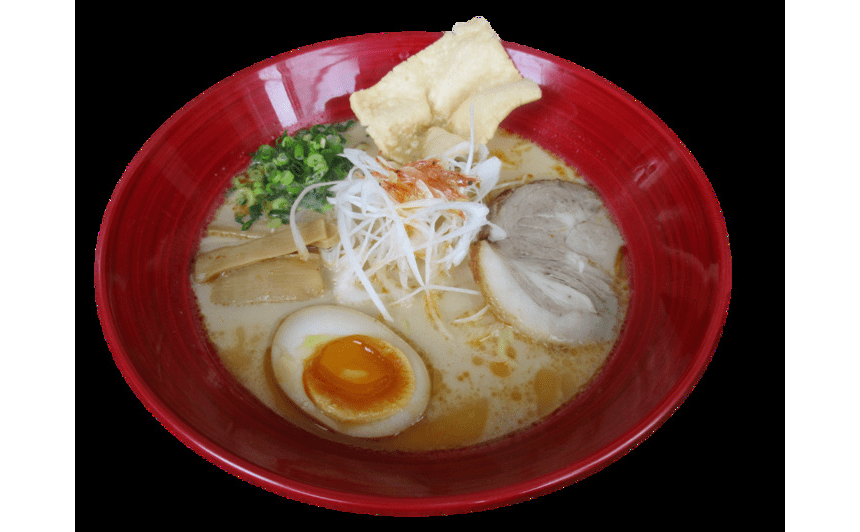 Ingredients
1Tama (a portion of noodles)
35cc
5cc
Green onion(white part, thinly sliced)

10g
Green onion(chopped)

10g
Char siu(shoulder)

1piece
Menma

20g
Gara Soup

400cc
Seasoned egg 1/2

1piece
Sakura shrimp(small pink shrimp)

2g
Shrimp rice crackers

1piece
How to make
Boil noodles
In a donburi bowl, add 50cc of blended tare, and 400cc of soup stock and stir well.
Place boiled noodles in ②.
Top with thin-sliced green onions, chopped green onions, bamboo shoots, char siu, seasoned egg, shrimp rice crackers, and sakura shrimp. Pour 5cc of shrimp oil over the top and dish is complete.
Products used in the recipe