Noko Shiru nashi Tantanmen
The sweetness of hand-kneaded noodles is perfect for soupless Tantanmen!
Rich flavor of sesame, spicy chili oil and the scent of Sichuan pepper will make you hungry.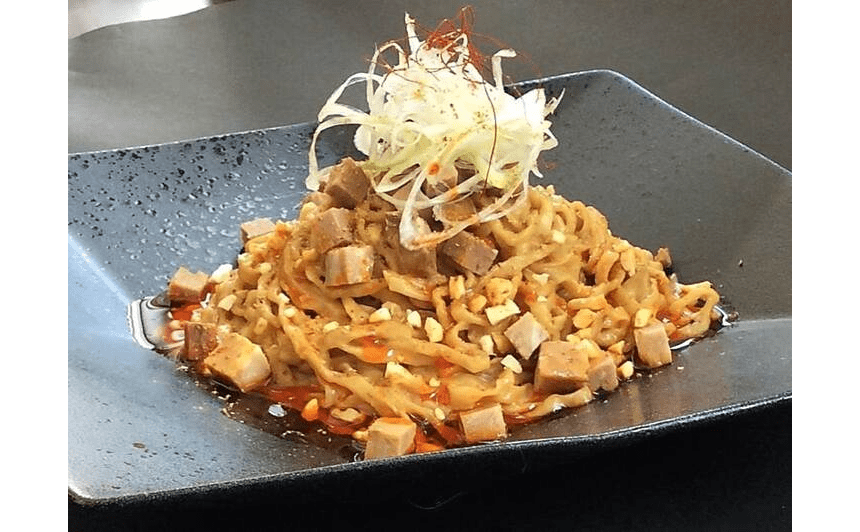 Ingredients
1Tama (a portion of noodles)
Green onion(diagonal cut)

15g
Char siu(dice cut)

30g
Gara Soup

80cc
Sesame paste

36cc
Chili Oil

20cc
Vinegar

2.5cc
Chili threads

As needed
Cashew Nuts

5g
Sichuan Pepper (grain) *grind with a mill

As needed
How to make
Boil noodles

In a bowl, add sesame paste and vinegar.

Add boiled noodles to the bowl from ② and toss. *Sesame paste easily balls up, so be sure to melt it with the heat from the noodles slowly as you toss.

Once the sauce and sesame paste are tossed with noodles, add soup and mix lightly.

Place noodles on a serving dish and add toppings.

Drizzle chili oil over the top, and sprinkle with Shichuan pepper and cashew nuts and dish is complete.

Products used in the recipe